Catering has been around for some time now in one form or another. However in the past it was usually only locally based. With the internet it opened up a whole new arena of possibilities. What is of main focus here is balanced nutrition and meals orientated around a healthy eating pattern whether that be weight loss or just simply improving your diet.
When one thinks of dietary meal plans one thinks of (to me anyway) that icon in the marketplace Jenny Craig who first started in the pre-world wide web year of 1983. Probably by far the biggest exponent in this field. Even though that was 24 years ago the amount of competitors is still thin on the ground. The emphasis these days is on quality gourmet style healthy foods efficiently delivered at a reasonable cost to the consumer.
This service industry really is quite applicable in a modern world when people are quite busy with jobs and careers, often working long hours thus making it almost impractical to cook meals at home every day for the whole family. Given this situation the splurge on fast food just for convenience can be very tempting. Therefore home delivered nutritious meals could well be the answer. There is no doubting the stage is set for huge growth within this market.
A whole world of cuisine awaits you, of soft lingering tantalizing aroma's and a carefully prepared blend of colour and mouthwatering exotic tastes without all the kitchen chaos or even dishes to wash afterwards to dampen the moment. This is modern living at its best.
Diet To Go has been in operation for the last 15 years and is headquartered in Lorton, Virginia and operates nationally throughout the United States even to Hawaii and Alaska. Plus with numerous personal pickup distribution outlets within Baltimore/Washington DC and the San Francisco area's.
The system has been designed for individual customization which makes for great flexibility. Diet To Go offer a full support program which includes:
Free personal analysis which covers your typical lifestyle, any food alergies and or health considerations to be taken into account.
Dietary advice via email.
B.M.I. testing.
Community forum where members can gain knowledge and support from others.
Online meal planner.
Here are some frequently asked questions taken from the to Diet To Go site:
Who uses Diet-to-Go?

People use Diet-to-Go for a variety of reasons. Some of the most common reasons are: to lose weight, to ensure better health, to save time, and to save money.
How can Diet-to-Go work for me?


First, we need to know whether you are trying to lose weight, eat healthier, save time or achieve some other objective. Second, we need to know if there are any dietary restrictions such as allergies or taste preferences. Based on that and any other pertinent information, one of our meal counselors will recommend an appropriate meal plan for you.
What if I get a meal I don't like?
We offer one of the most flexible meal plans on the market. We strive hard to ensure that you don't waste your money on food you can't eat or don't like. For just a small fee, you may substitute from a list of tasty dishes that are always available. You may also double up on your favorite meals that are available during a particular pickup. If after all of our best efforts you still receive a meal you don't like, you don't have to pay for it. We will actually credit the amount of the meal towards your next purchase.
How much does the Diet-to-Go plan cost?
The price of your plan depends on a number of factors, including: the number of meals per day, the portion sizes, whether or not you include snacks, how long you wish to commit, how many people in your household or office orders, and so forth. Meal plans can range from $74.99 to $140.99 per week however for reference, our average customer spends about $US70 - $US75 per week. We would like to discuss your objectives and other considerations to make sure we price the right plan for you. When we talk, we will also inform you of specials and other promotions that may affect the cost of your meals.
A free diet profile is awaiting you
here.
Conclusion: If your looking for quality food at a competitive cost combined with efficient service then Diet To Go are definitely the solution.

---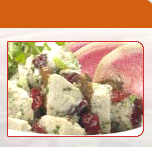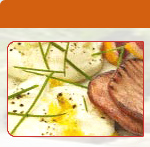 Chefs Diet® delivers nationally within the United States, slightly more expensive, although on closer examination one can see why. They are much more upmarket and have a very impressive menu as is their testimonial list which reads like a celebrity who's who, not to mention their equally impressive doctor testimonial which is something you do not see to often.
Service also comes with good backup services and support which includes:
Site forum where members can share their experiences.
Diet and nutrition advice via phone or email.
Regular online dietary tips.
Customer service support.
Access to health related articles and recipes.

Some frequently asked questions from the site.
How much does it cost?

On average, people spend $US25-$US30 a day on food and aren't guaranteed balanced nutrition, proper portions, quality control or convenience. For only a few extra dollars per day (or perhaps less!), Chefs Diet® provides all this and more! Meal plans range from $US174.93 - $US279.93 depending naturally on the particular plan you wish to undertake. Considering what your getting it works out very cost effective.
How do you ship?
DAILY
delivery Programs are shipped by our Chefs Diet® professional Delivery Team. Each day's meals are packed into a discrete, black, insulated cooler bag and left at your front door by 5 AM each day.
WEEKLY delivery Programs are shipped in a Styrofoam cooler via FedEx. Shipments usually go out on Mondays, Tuesdays or Wednesdays for two day arrival on Wednesdays, Thursdays or Fridays.
Try out your obligation free dietary profile

Back to wellness technology review



---