Athletes and sports people that eat according to their sports demands will determine how much effort they will need to apply at competition time and to their desired sporting goals. Diet affects not only performance, but the ability to recover or make a weight in time for competition, plus it fuels your motivation to strive for more. These are the important factors that professional athletes use to stay at the top of their game.
   High impact training can only be taken seriously by those who understand that training and diet must go hand in hand to achieve results. Sports that require making weight and maintaining lean body weight, hydration, fast bursts of energy and fast healing and recovery times, are all affected by diet.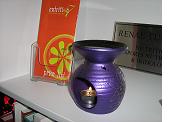 As a nutritionist, I work with athletes individually to cut through all the hype and confusion surrounding the most appropriate food and drink athletes should be consuming, as well as providing clear, concise and practical nutritional information. Determination of what the athlete should eat and drink, when they should be doing so and how much they should consume while maintaining a heavy training programme and full time work is hard to accomplish without professional guidance.
   Regular follow-up consults are extremely important for keeping the diet at its best and to assist in fueling the athlete's motivation. Nearing competition time, stress plays a large role in undoing the many extra hours of training put in, but with the guidance of a Sport Nutrition you can ensure your ideal weight is met, reducing pre-competition stress and achieve maximum results on the day.
---
Professional profile of Renae Haydock from Nutrition 7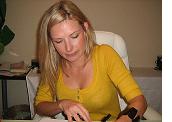 At Nutrition 7 Renae will treat you nutritionally for weight loss, sports nutrition, fertility, and food allergies. Also using iridology which is a useful tool for seeing what is going on inside your body. A well-being programme has been designed to make sure you stick to your programme without it costing the world.
Qualifications - Adv. Diploma in Nutrition, Sports Nutrition and Iridology. Current- B.A in Psychology, and Specializes in sport nutrition, weight loss plus Iridology consultations.
Years in business- 7 years



Contact and or feedback

Back Through The Lens


---